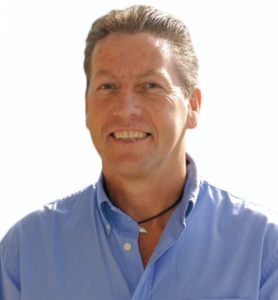 Michael White
CEO
Counsellor, Speaker & Author
Michael is a trainer, motivational speaker, counsellor, and creator of AusIDentities®, an innovative approach to personality profiling that is currently changing the way we educate young people across Australia.He also works with business and corporate groups, specialising in areas such as leadership, team-building, communication and life balance, to name just a few.
AusIDentities® works by linking people's innate personality traits to the characteristics of four well-known Australian Animals to explain why people act and think the way they do. It is a rich and colourful system which is both functional and easy to use, and is easily accepted by people from all walks of life, from the classroom to the boardroom.
"I believe the benefits of understanding the different values and core needs of our children, work colleagues and significant others are immense." "With this new and rich understanding we are able to communicate better and understand and appreciate other people's points of view, laying the foundation for more harmonious relationships and better informed choices." "What a thought!" Contact Michael
AusIDentities
Bruce Williams
Director of Training
Consultant, Speaker & Professional Facilitator
Bruce has over 35 years' experience delivering personal and professional development programs that enable people to master their emotions, dissolve self-limiting beliefs and live the life they love with imagination, inspiration and gratitude.
Bruce was a church minister for 17 years in Nth Qld, Perth and the Sunshine Coast working with adults, children, youth and indigenous groups. In 1997 he transitioned to the University of the Sunshine Coast (USC) where he developed and taught communication courses, served as a student adviser, and helped administer collaborative international pathway programs.
Bruce is an active member of the USC Foundation Board and spokesperson for the Starfish Program which he established to raise funds for equity-based student bursaries. Married for 36 years, Bruce has four daughters and four grand-children, so is very familiar with the joys and challenges of maintaining healthy and loving relationships. Contact Bruce
AusIDentities