Trainer, motivational speaker and the creator of AusIDentities, Michael has been running workshops and working with teams throughout Australia for almost twenty years, assisting literally thousands of people to improve the quality of their personal and professional lives.
Michael  is also in regular demand as a key-note speaker and has worked with numerous groups from Rotary and Lions clubs, to Business Networks and Leadership Teams. He has also been a regular guest on ABC radio and appeared on several local community radio stations, as well as featuring in some well know national and local publications. He is  the author of five books on the subject of personality, and the creator of over forty world-class resources that support the implementation of the AusIDentities program to both education and business groups.
"I believe the benefits of understanding the different values and core needs of our work colleagues, our young people and significant others are immense. With this new and rich understanding we are able to communicate better and can appreciate other people's points of view, laying the foundation for more harmonious relationships and better informed choices.What a thought!"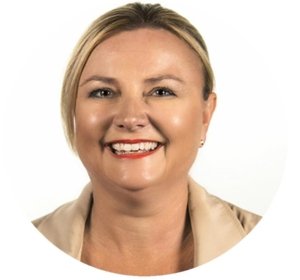 Debbie Marshall – Business Manager.
A passion for people, collaboration and exceeding client expectations is what drives Debbie Marshall.
As Business Manager, Debbie brings a wealth of experience and a stellar reputation as a sales and marketing professional.
Debbie has more than 20 years' experience including as Director of Marketing for Hyatt Hotels International, and as a member on the Perth Convention and Exhibition Board and Western Australian Tourism Board. An entrepreneur, she has also owned and managed a commercial fishing fleet, trademarked and built a franchise brand of seafood retail stores, and undertaken property development, and events management.
Renowned for finding creative solutions to achieve successful business outcomes, Debbie is a strategic thinker, with great planning skills. Now, Debbie is bringing together her extensive business experience, entrepreneurial drive and her passion for understanding people-patterns to AusIDentities, a company with an innovative approach to personality profiling that is changing the face of Australian business and corporate groups and schools.
AusIDentities – We help organisations and people uncover their 'INCREDIBLE'.